TRIKKE
POSITRON
is an electric all-wheel drive personal patrol vehicle, designed to help  officers cover more ground faster, and without breaking a sweat.
 Improves access to hard-to-reach areas and beats the traffic on emergency calls
Navigates crowded areas more efficiently than on bikes, and with superior visibility
Allows for a closer, friendlier, and positive interaction with the community
Silent and clean mobility for indoors and outdoors, with multi-terrain capability and operational cost of about 1 cent per mile
The POSITRON provides tactical advantage for modern community policing.
Available in 2 models: the standard 60V AWD and the high-performance ELITE 72V.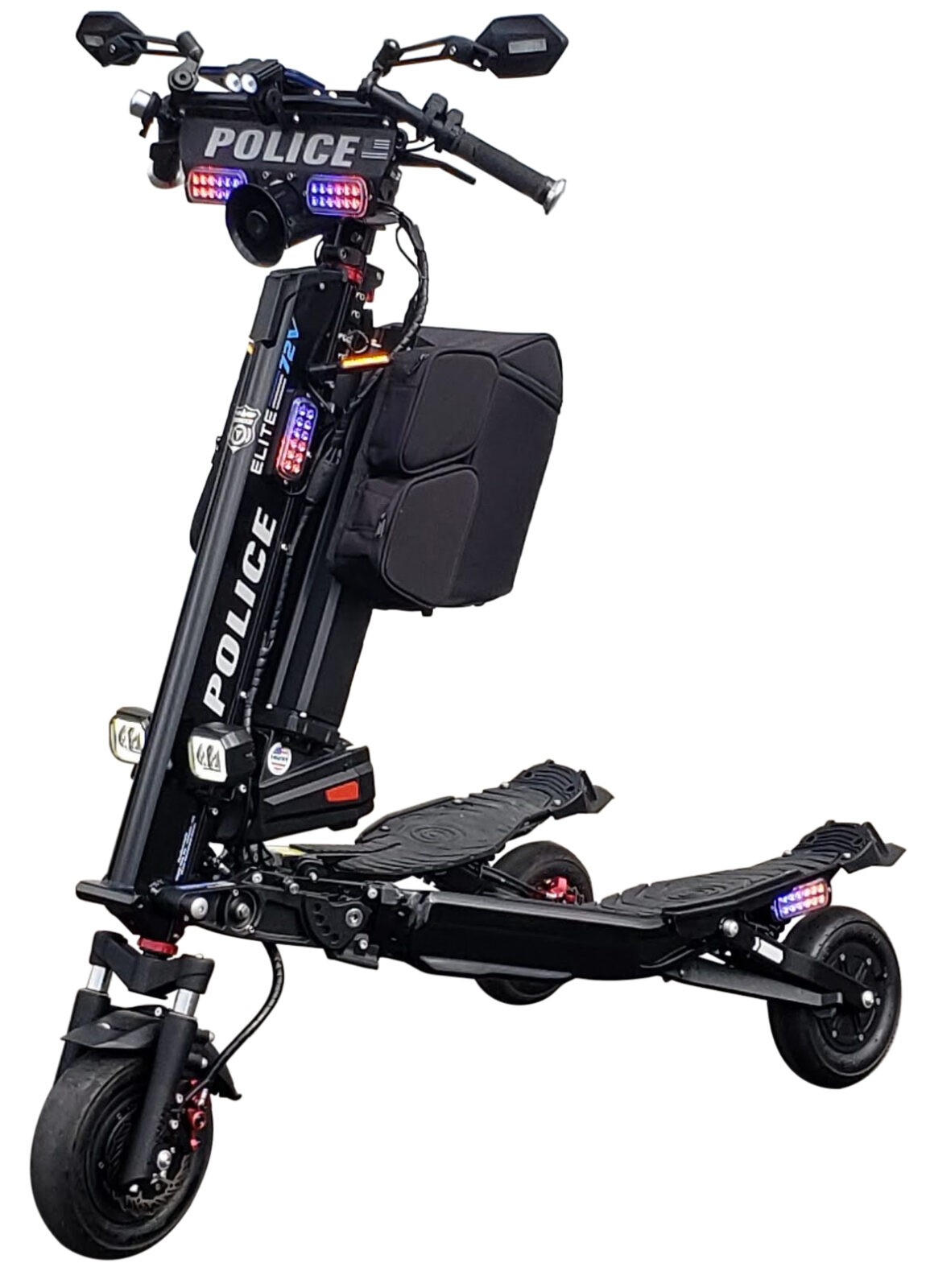 Handlebar Console
Ergonomic and Tactical
ALL-WHEEL DRIVE
Multi-terrain full suspension
Dual color flashing EMERGENCY LIGHTS
stable and dynamic RIDING PLATFORM
"Since June when these were delivered, I've been in a car maybe once or twice.
That's less fuel, less maintenance on the vehicles that we're using. It's green initiative friendly."
TRIKKE is the ultimate personal electric transportation solution for commercial use. TRIKKE Positron is a great alternative to Segway or e-bikes.
Trikke offers robust, professional grade 3-wheeled vehicles with a patented, cambering frame that leans with you into every turn. Rider-operators experience stability, comfort and performance at all speeds.
Trikke vehicles quickly fold for ultimately portability & deployment. Our long range, "quick-swap" lithium-ion batteries makes mileage concerns a thing of the past.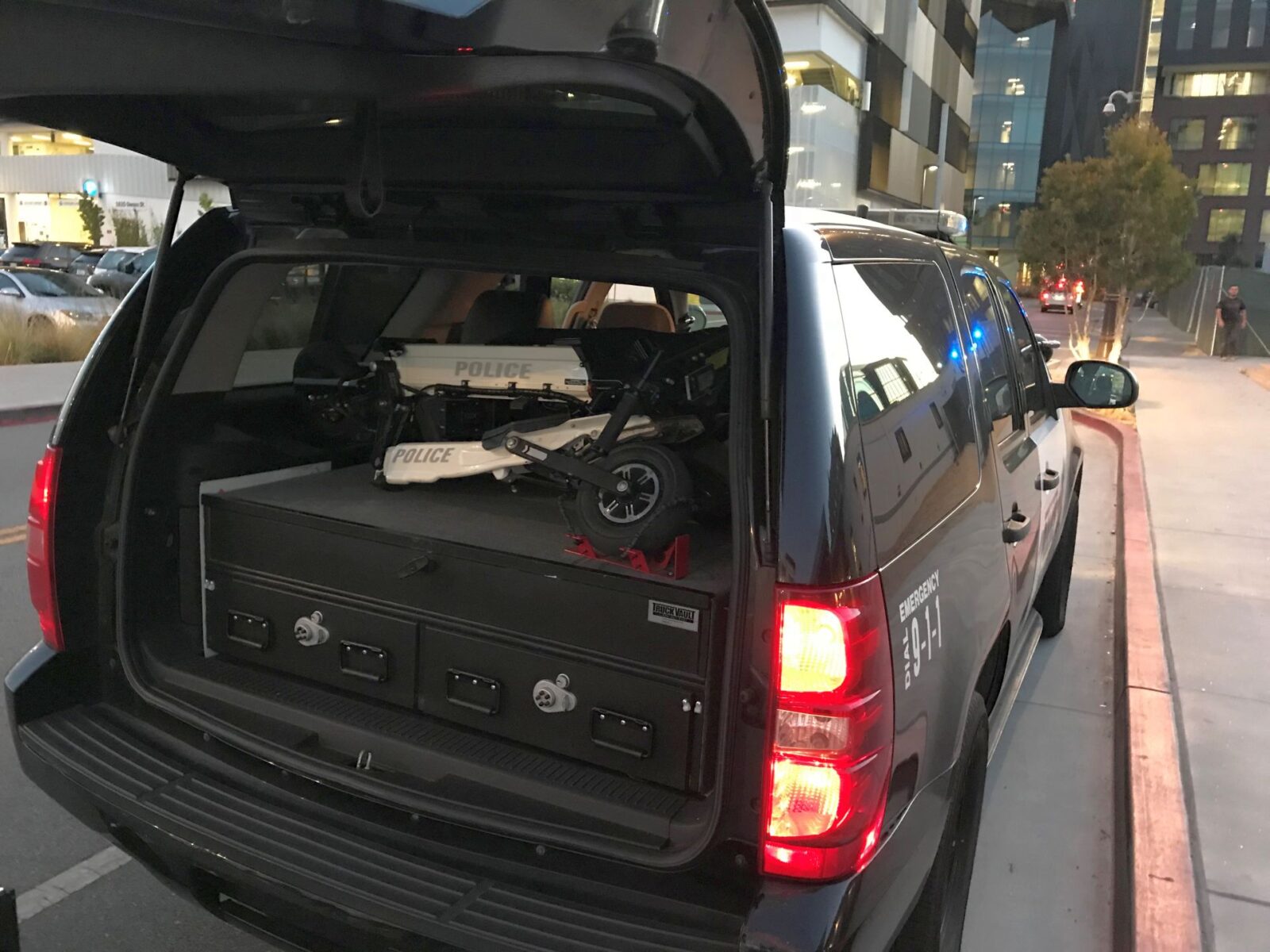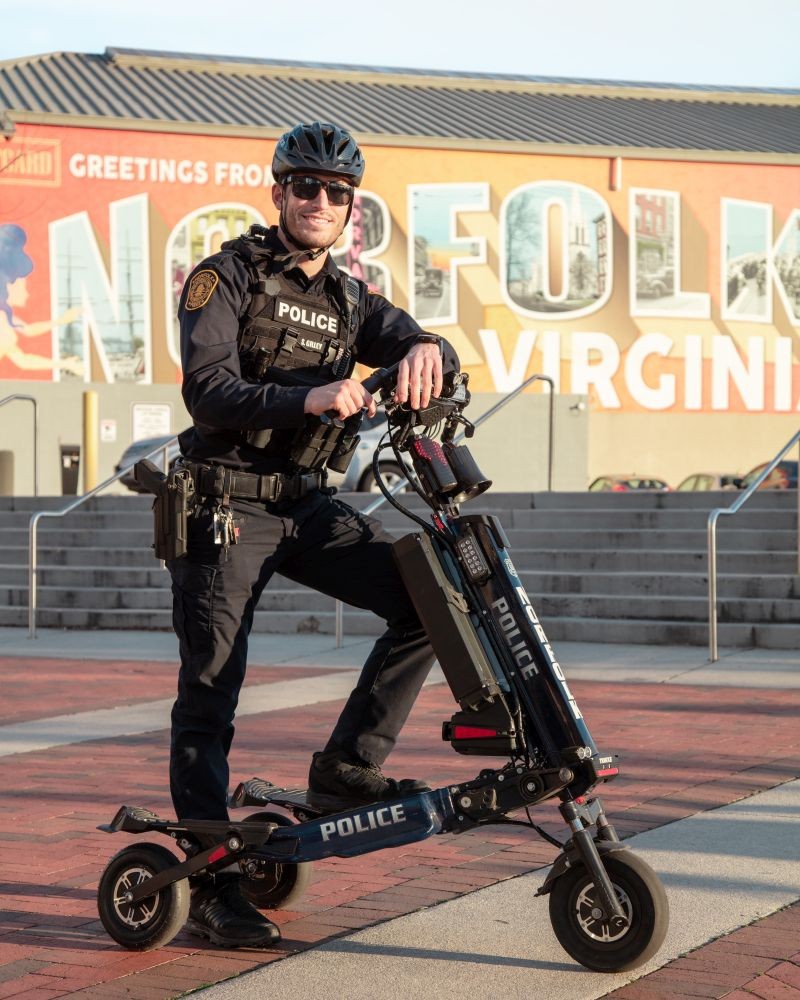 Looking for an alternative electric patrol vehicle to Segway, T3 Patroller, horses or police bikes? Officers can simplify their work week by improving mobility and efficiency throughout indoor and outdoor areas when using our Trikke Patrol Vehicles. 
The Positron can work as a complementary or featured vehicle in any fleet. TRIKKE Electric Patrol Vehicles (EPV) provide a mounted solution for covering large areas more efficiently than on foot, at less environmental impact and operational cost than driving an automobile.
TRIKKE Electric Patrol Vehicles have distinct advantages:
PERFORMANCE
Take corners at full speed and easily make u-turns in the space of a narrow sidewalk thanks to Trikke's patented cambering frame design.
EASY TO MAINTAIN
Rugged yet simple = low maintenance.
NO DOWNTIME
Quick swap battery in seconds, increases operational time.
PORTABILITY
Folds down in seconds to fit into the back of any size vehicle. Makes it much easier to deploy.
EASY OF USE
Intuitive and ergonomic design reduces the learning curve and makes it enjoyable to use for hours an end.
COST
Pricing is yet another way we excel in the patrol marketplace.
LOOKING FOR SALES REPRESENTATIVES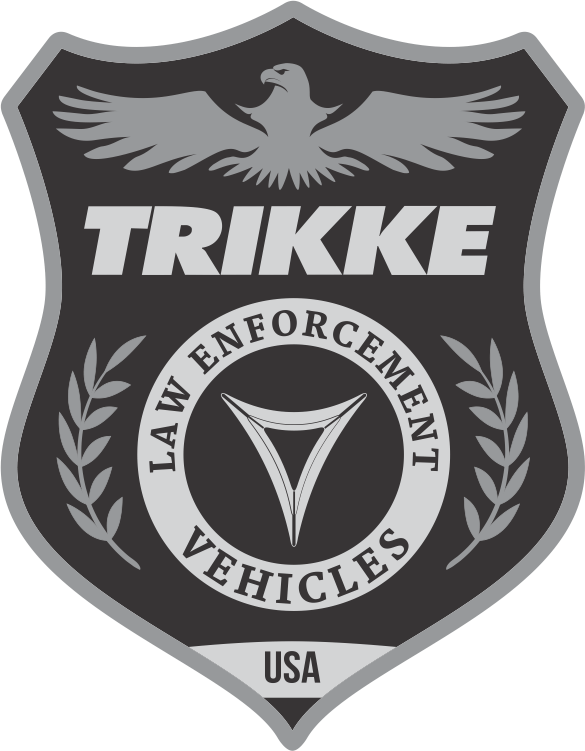 TRIKKE IS LEADING THE INDUSTRY IN RELIABLE ALTERNATIVE TRANSPORTATION TO LAW ENFORCEMENT AGENCIES
Urban workforces need more reliable forms of transportation that can get workers from Point A to Point B — our patrol vehicles can deliver. Likewise police and other law enforcement agencies need a more reliable form of personal transporter for navigating dense urban areas quickly and efficiently. The Trikke again is uniquely poised to deliver.