All-wheel drive, 2000W motor
Powered by quick swap 48V 1176Wh li-ion battery
Full suspension
Up to 25 mile range
Speed limited to 15mph
.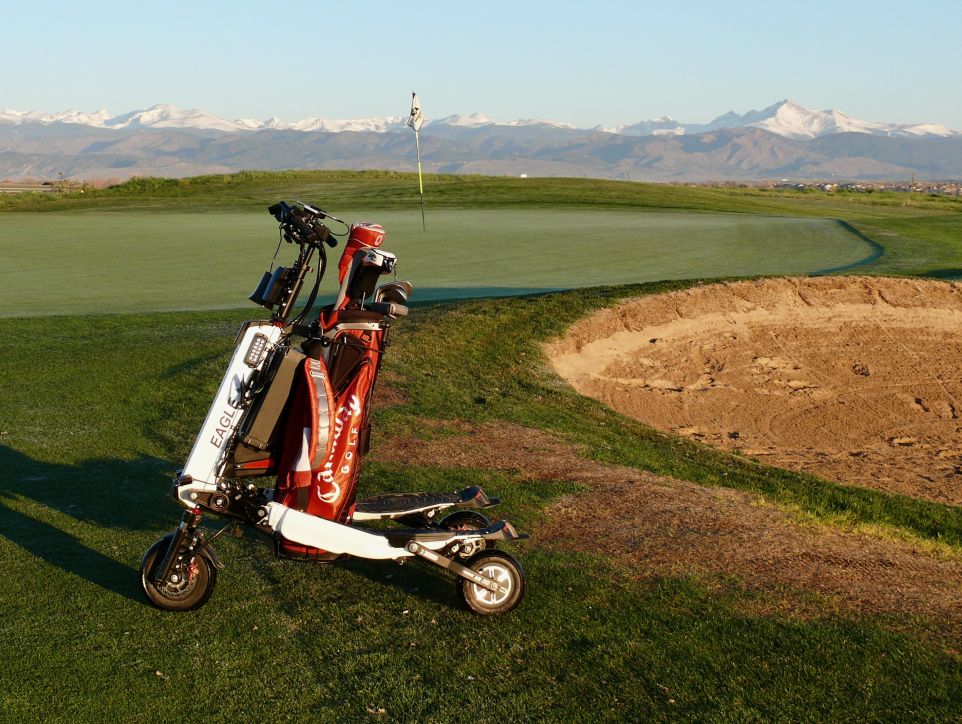 The TRIKKE EAGLE brings excitement to your favorite course. Easy to learn, and environmentally friendly, anyone can ride like a pro in just a few minutes.
As an owner or a player, you will want to see the TRIKKE EAGLE fleet deployed on the course. Cart golf becomes outmoded when everyone tees off and heads directly to play their next shot. Keep your head in the game when boring delays are eliminated.
LET YOUR GAME FLY
MAKE YOUR GOLF COURSE MORE PROFITABLE
Bring new members and more excitment to the game
Attracts New Players|Increase Frequency of Play|Differentiate your Course
Generate More Revenue|Guest and Media Buzz|Increase Rounds Played
Leasing options available
Total
$14,560

$29,120

$43,680

$58,240

$72,800
Lease Term
36 MONTHS

36 MONTHS

36 MONTHS

36 MONTHS

36 MONTHS
Cost per unit/month
$264.73

$251.23

$251.23

$230.57

$230.57
EQUIPMENT FINANCING THAT FITS YOUR BUDGET
Get quick investment on return.
This lease also is known as a capital lease and should be treated as a finance purchase.
At the end of the contract term the company financing the equipment owns it for $1.00.
All payments quoted require 2 payments upfront
$195.00 one time documentation fee
All payments quoted are subject to credit review and do not include tax
REQUEST A FREE QUOTE TODAY!