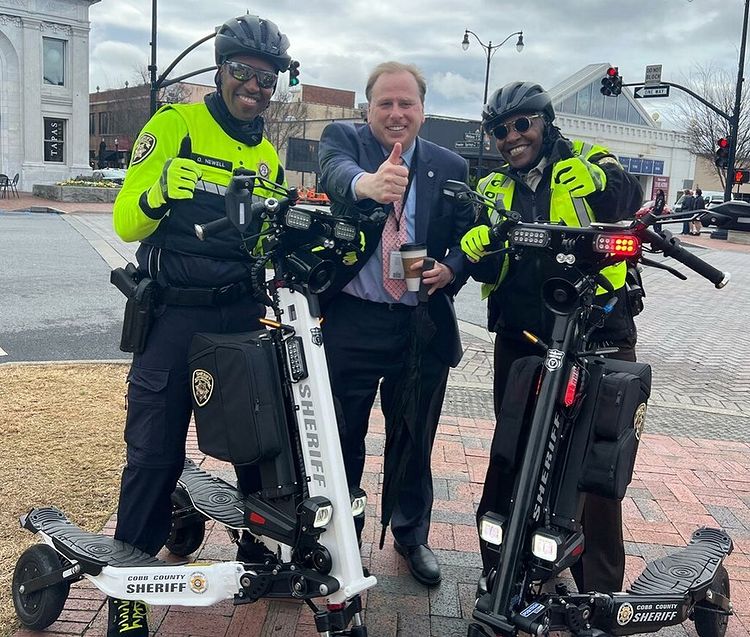 The Trikke Positron gives our deputies the ability to work in areas that are not accessible to vehicles. They also provide a great opportunity to stop and talk with people in the community and join in on rides.
Lt. Sanders said Wheeling Police already have had a positive impact in the area over the past couple of weeks while officers have been practicing with them.
"Everybody wants to know what they are," he said. "So community engagement is almost instant by just having the ability to stop, have a conversation and have a positive interaction."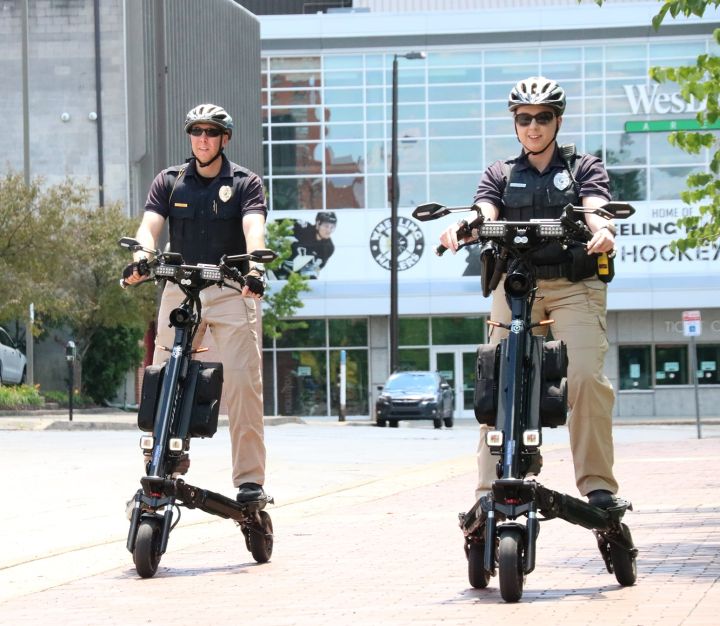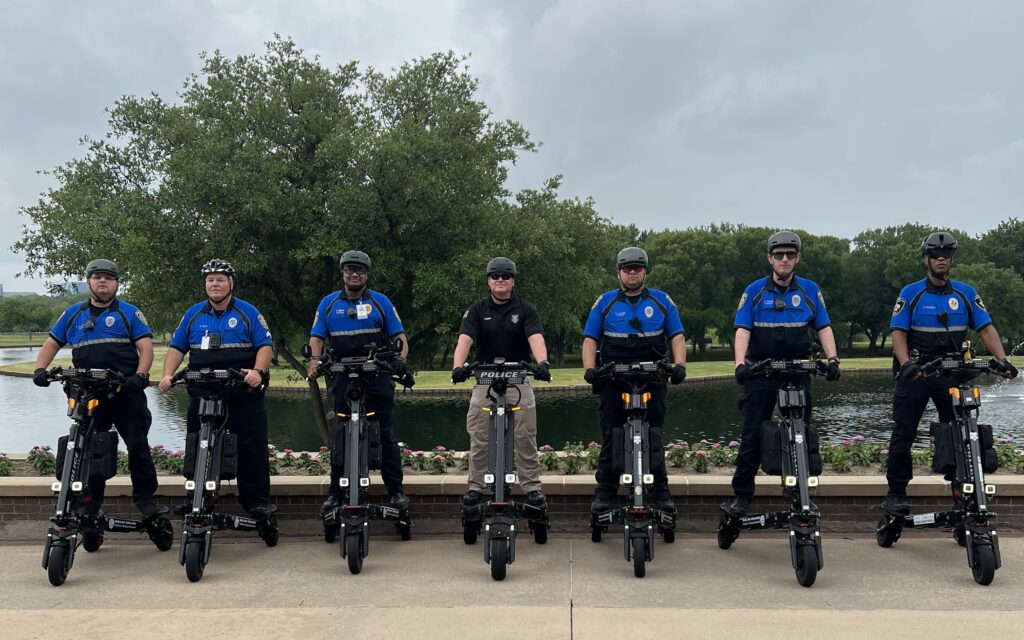 Chief of Police Lauretta Hill comments on how the Trikkes make officers more visible to the campus community: "Officers can get around, and people will walk up to us just because they want to know what it is."
"The Trikke Defender has stepped in as an excellent replacement," says Ben Justus, security supervisor for Pensacola Christian College. "It has significantly more speed than a Segway, which has improved our mobility."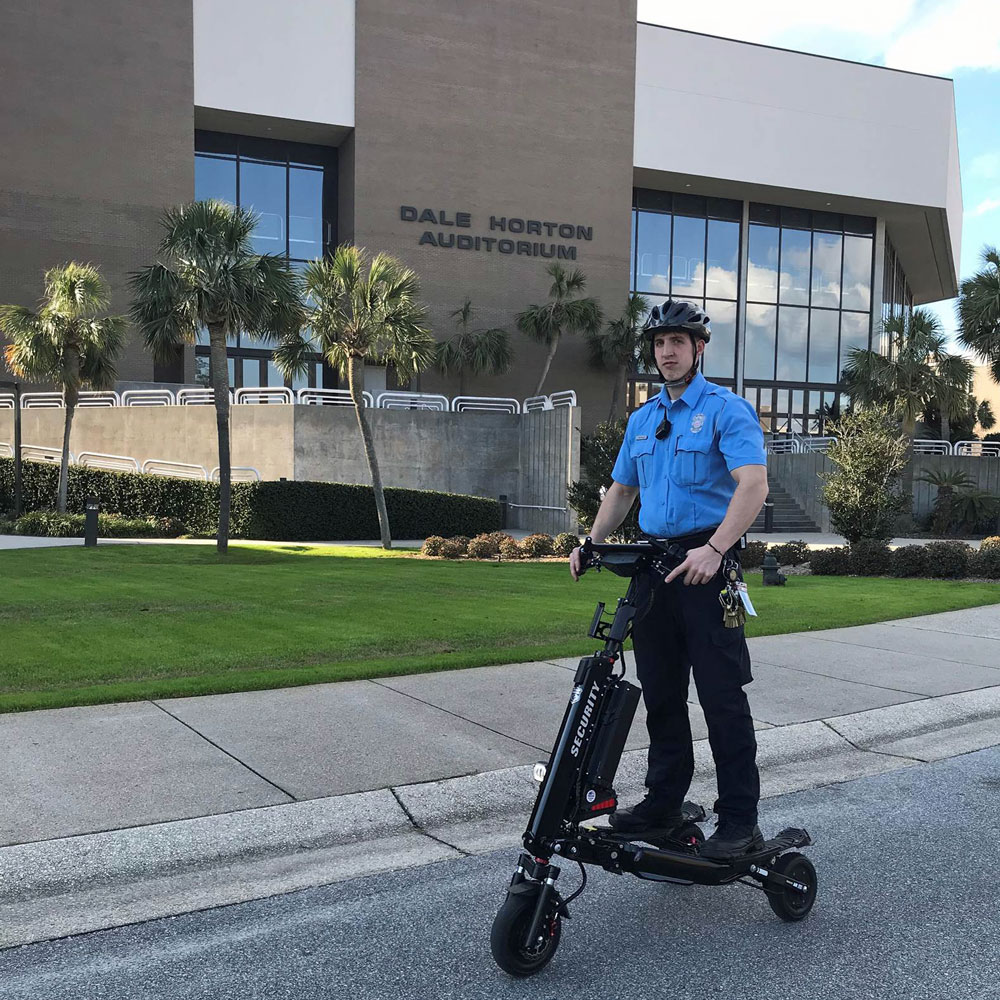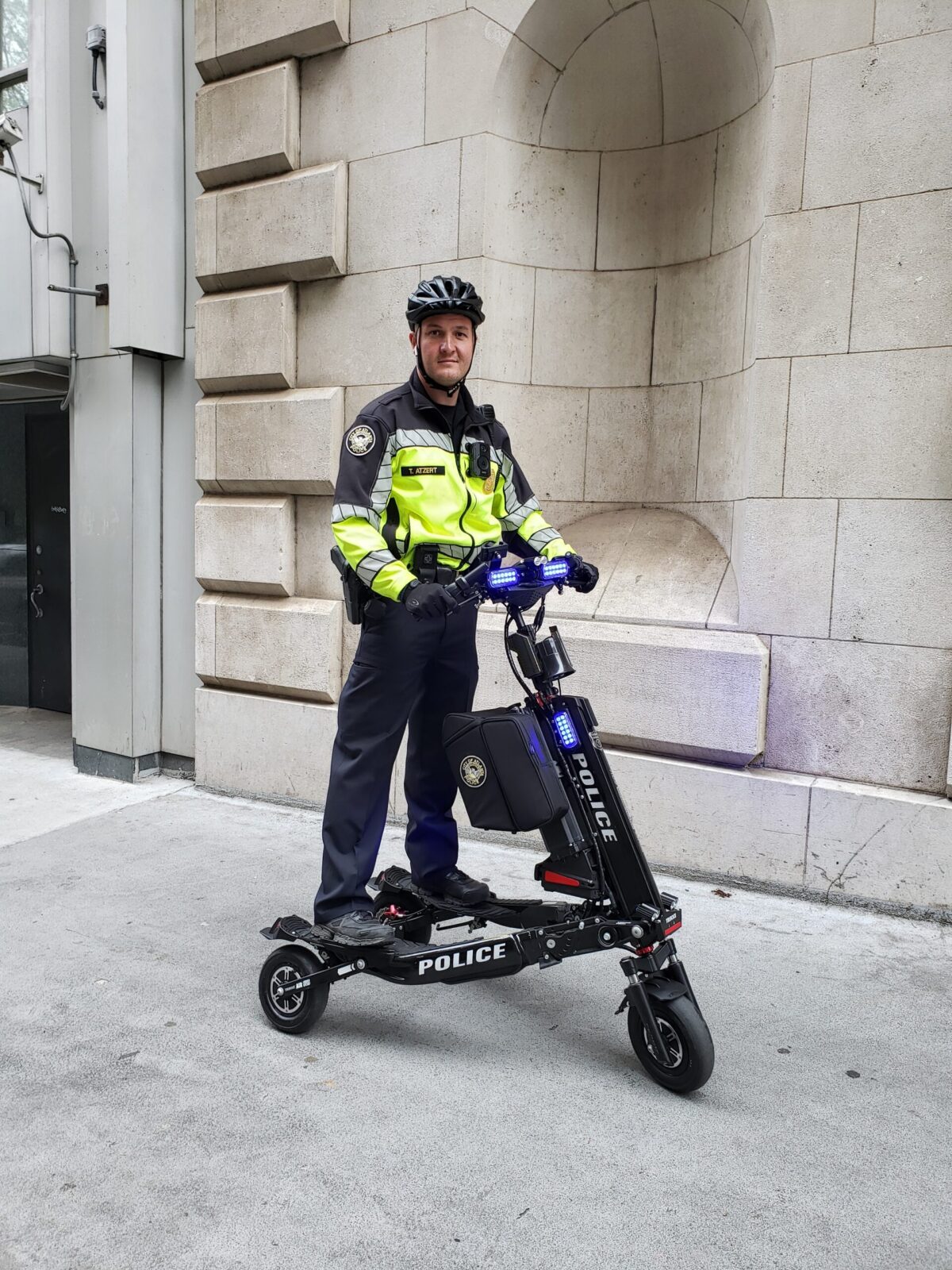 Lieutenant Thomas Atzert of the Atlanta PD rides the Trikke POSI.TRON.
"I really enjoy using the POSITRON," says Lieutenant Brendon Barth of the Atlanta PD's Video Integration Center. "It has great mobility, speed, handling and visibility. I'm able to ride on the street and go places cars can't go. It's perfect around parks and crowds."
"Since June when these were delivered, I've been in a car maybe once or twice.
That's less fuel, less maintenance on the vehicles that we're using. It's green initiative friendly."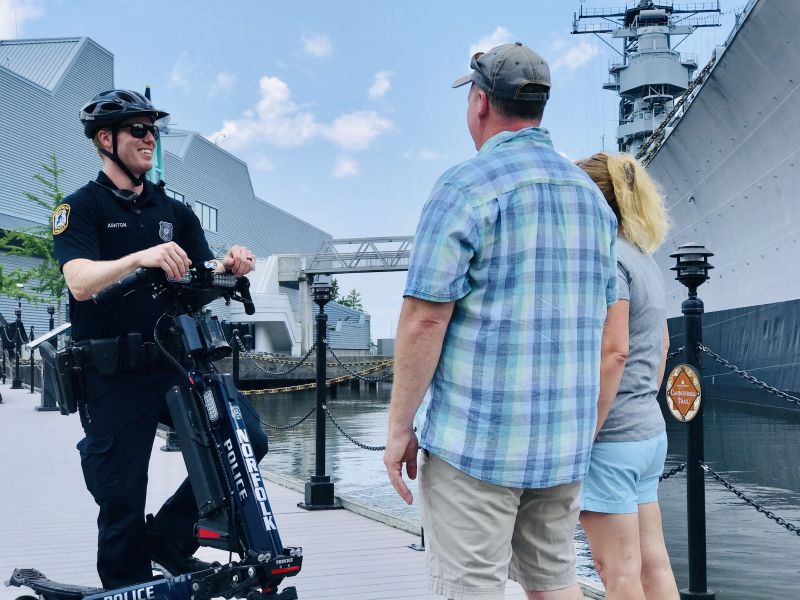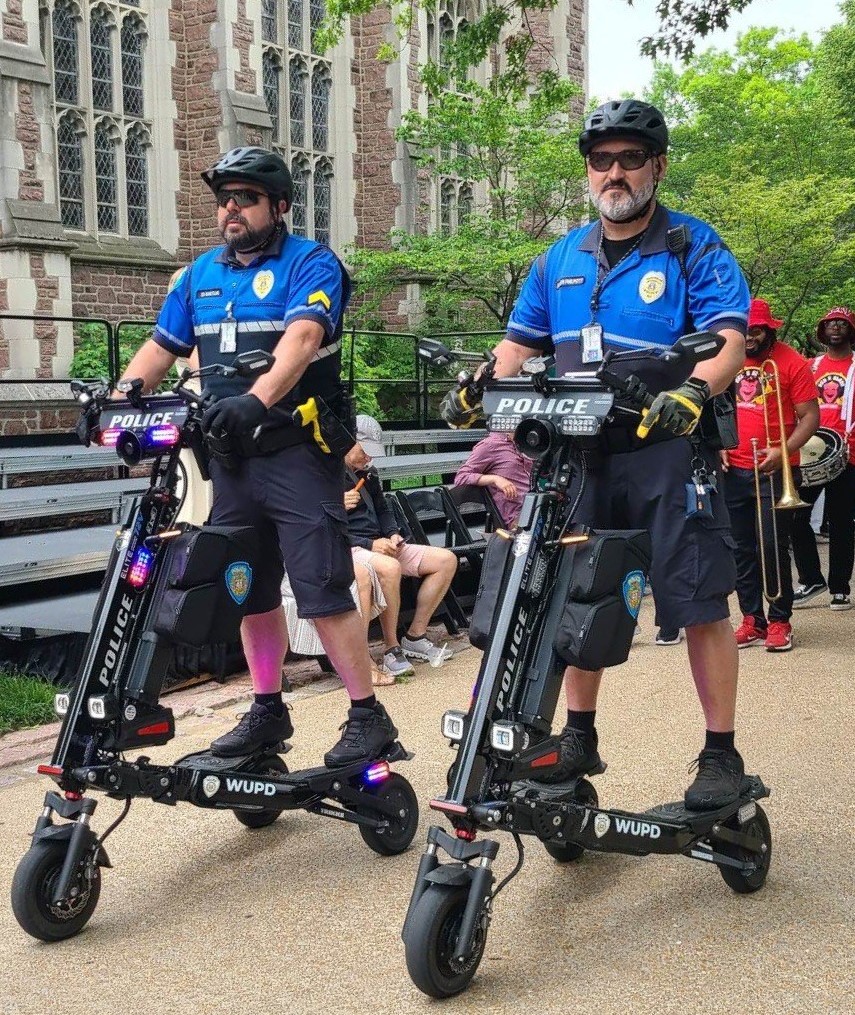 "The marathon on 5/15 was our Commencement ceremonies. Hugely important day for the University. We were high visibility and received countless positive comments and smiles from students and their families… it was pretty awesome!"
"As Banco Popular's physical footprint increased, the need to patrol more areas increased. The need for an efficient patrol vehicle became a major security requirement. And the Trikke Defender was a perfect fit. Extremely easy and very enjoyable. Lightweight, highly efficient, and economic vehicle".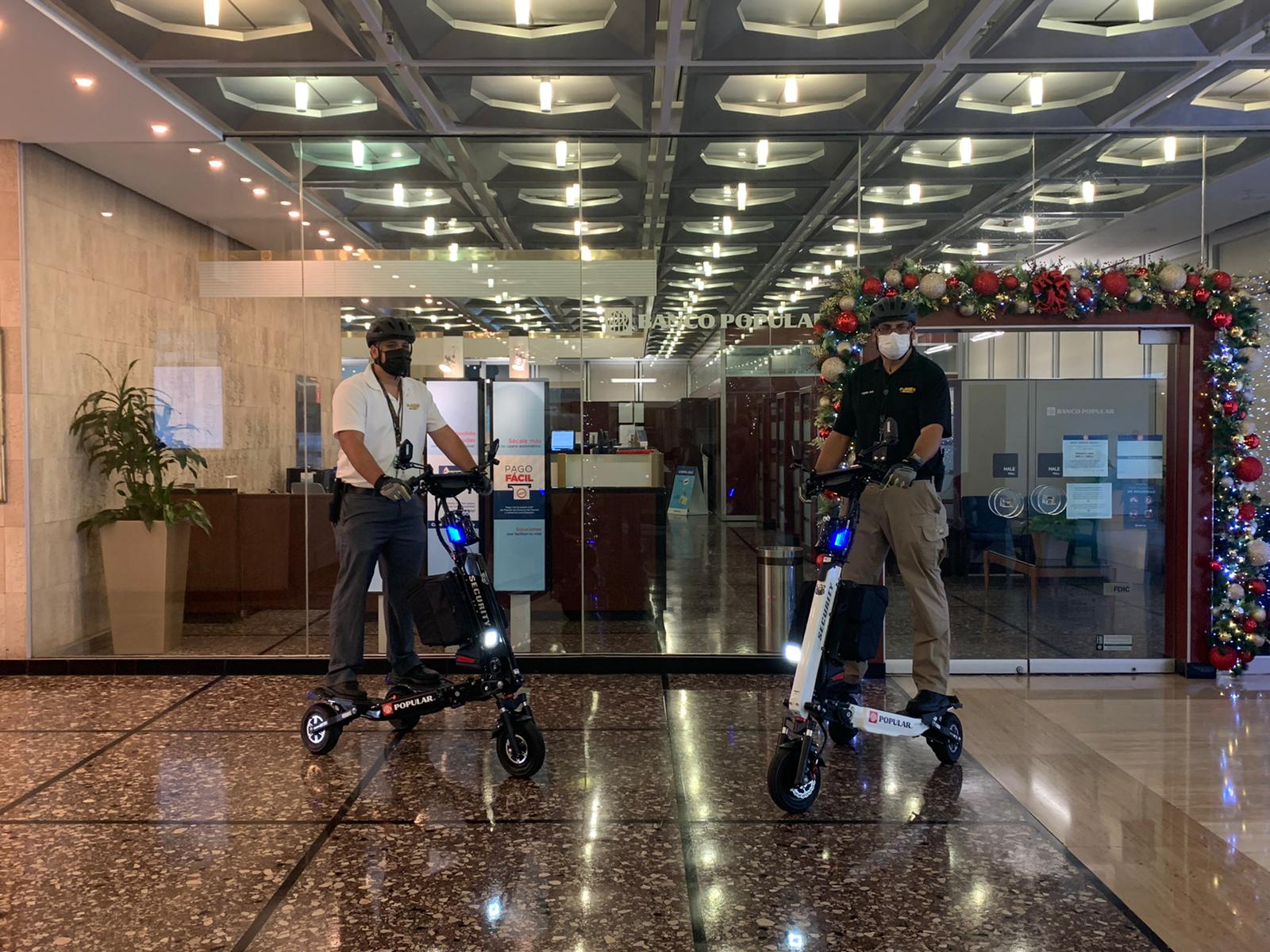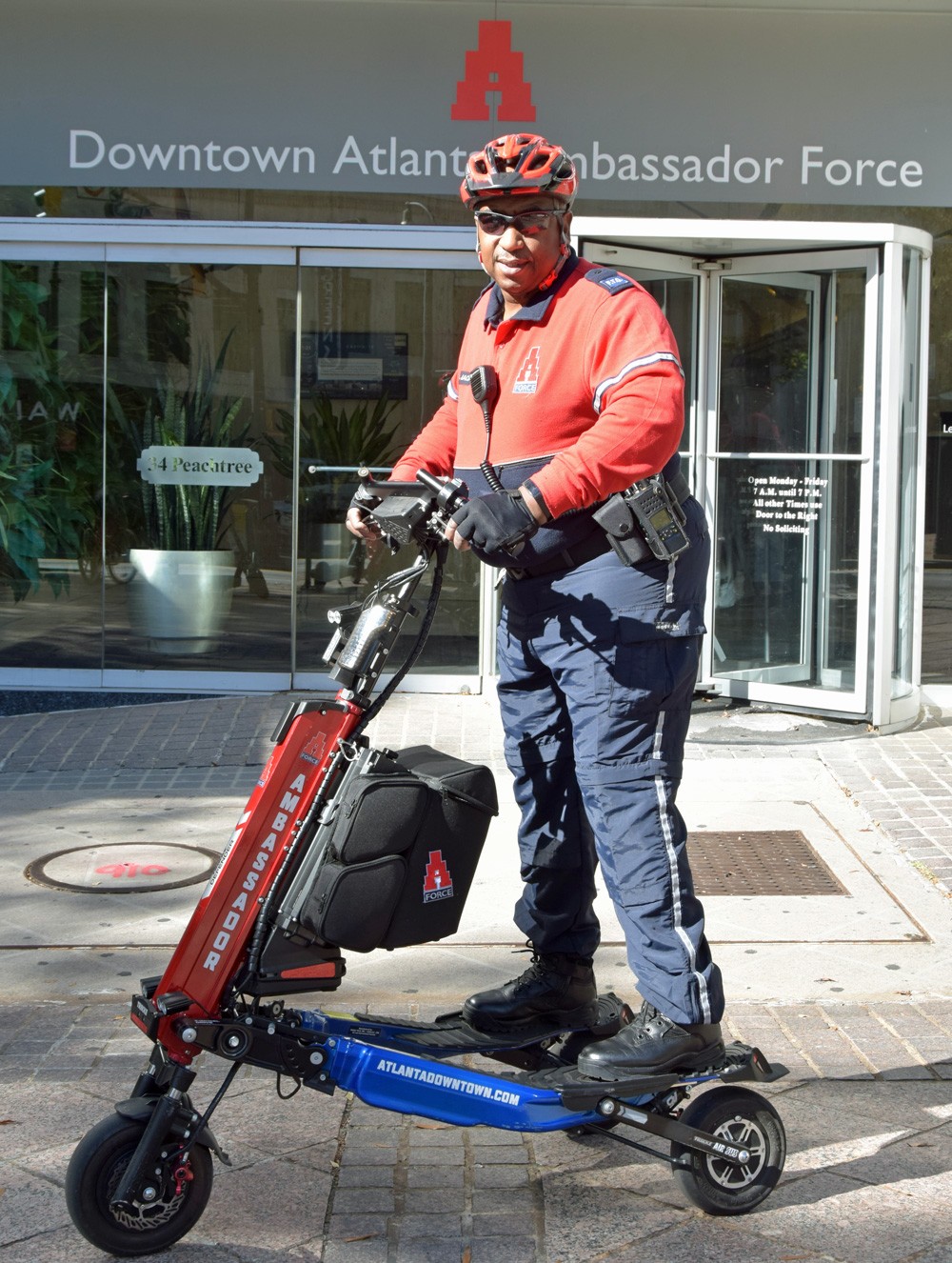 "The Defender has proven to be more versatile than the Segway PT, and is preferred by me over other electric operations".
"The TRIKKE Defender has expanded our range of operation in addition to allowing us to mobilize more of our work force to accomplish our mission".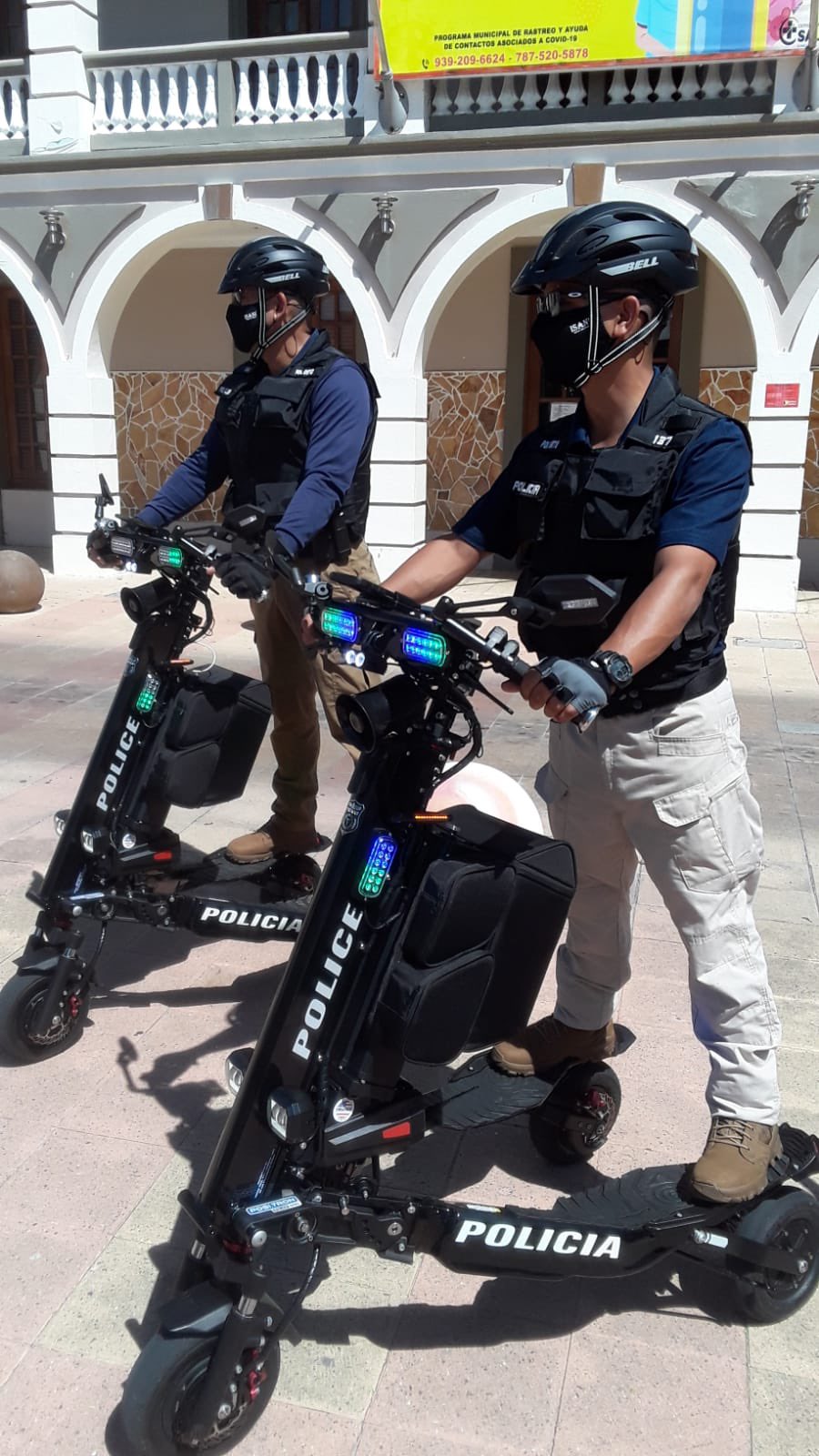 "The Trikke Positron is so effective. We have been able to give more traffic tickets when using the Positron in the inner city, than the 9 cars and 4 motorcycles we have in our fleet."
"The Trikke EV has many uses on a police force, you can be much more observant and much more in touch than driving around in a car. Walking a foot beat is probably the best way to find crime and snoop around in alley ways, etc., but the Trikke lets you do this faster." "Stealth qualities are a great benefit." "The Deputies cover a lot of territory with ease." "The Trikke EV can be folded up and put in the trunk." "We were able to ride them right into the elevator."
"I personally prefer the Trikke because it goes faster than I can ever pedal," said Lewis, who is a member of the bike unit. "Also, when deploying on a bicycle there is always a possibly that I may have to engage a suspect to successfully take him in to custody. On a Trikke you simple dismount and contact the suspect having exerted zero energy trying to catch up to them – this in my opinion puts me in a position of advantage."
"The Trikke gives all the flexibility, access and mobility of a bike, with the added advantage of not having to exert as much physical effort".
"The Trikke puts you in a more heads-up position for better visibility."
"I've seen the Defender at the IACP last year and knew right away after the Demo this was the platform for our agency. We purchased two and I'm budgeting two more for 2019. We needed something for special events that was "user and officer friendly", I could not be more pleased with our purchase."
"It is easy to see over people as you ride around or through crowds."
"Great mobility, quick response when needed. Allows greater visibility, easy to maneuver."
"The Trikke is easy to maneuver indoors and outdoors. It is awesome for changing perceptions of safety and security presence. Patients, visitors and staff all smile when I conduct patrols on Trikke."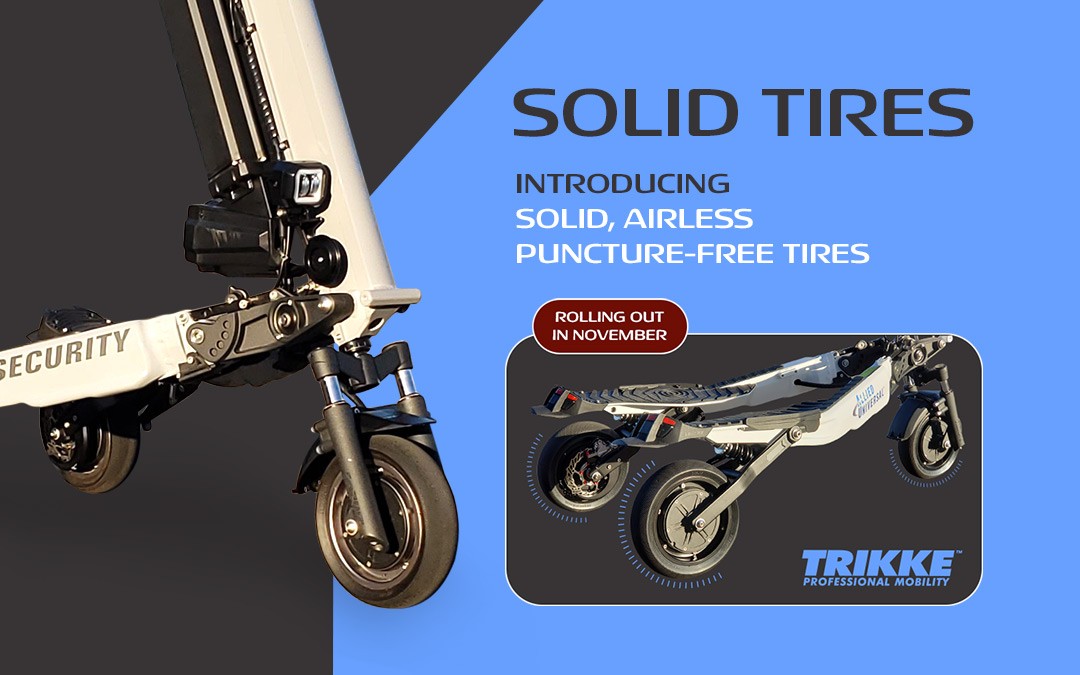 Solid, airless tires: a game changer for lower maintenance security Trikkes. Beginning in November Trikke Professional Mobility will begin offering solid, airless tires for all models of Trikkes, further solidifying the three-wheel electric vehicle as a top-notch option for law enforcement and security needs. No air, fewer problems. Solid, airless tires are the perfect solution […]