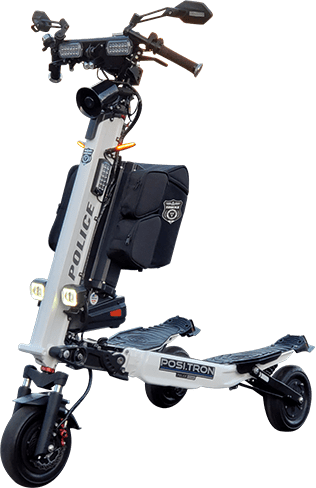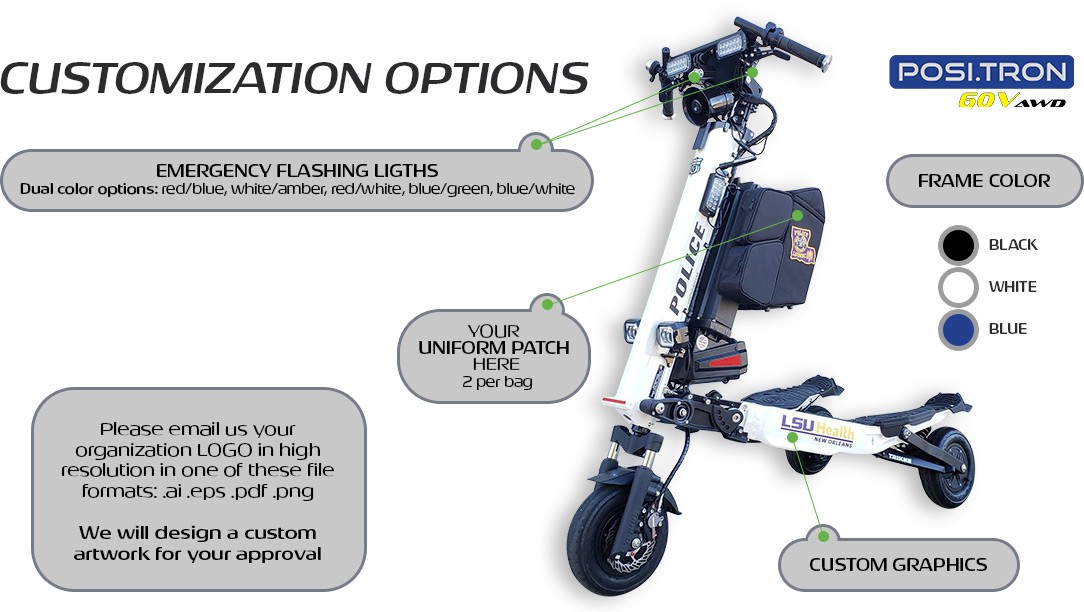 Cobb County Sheriff 
One of the largest law enforcement agencies in Georgia, located in metro Atlanta, serving a population of 780,000 residents. They have been using the Trikke Positron for a couple years, giving them the ability to work in areas that are not accessible to vehicles. They also provide a great opportunity interact with their community and join in on rides.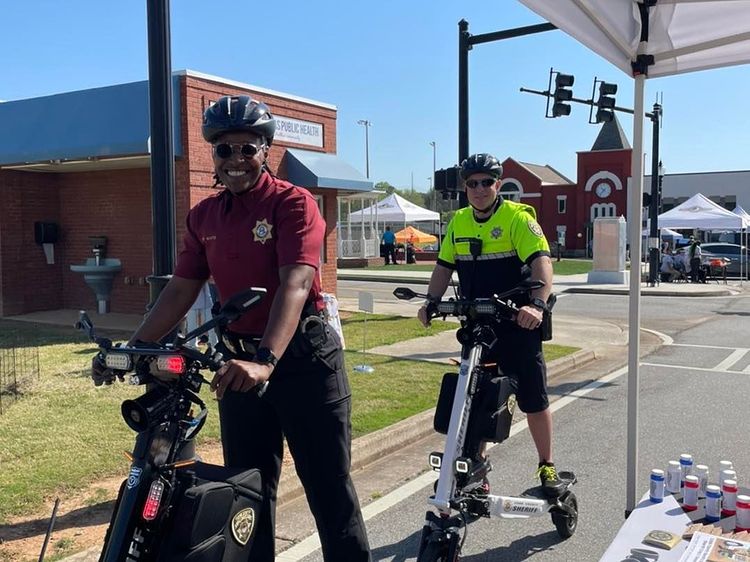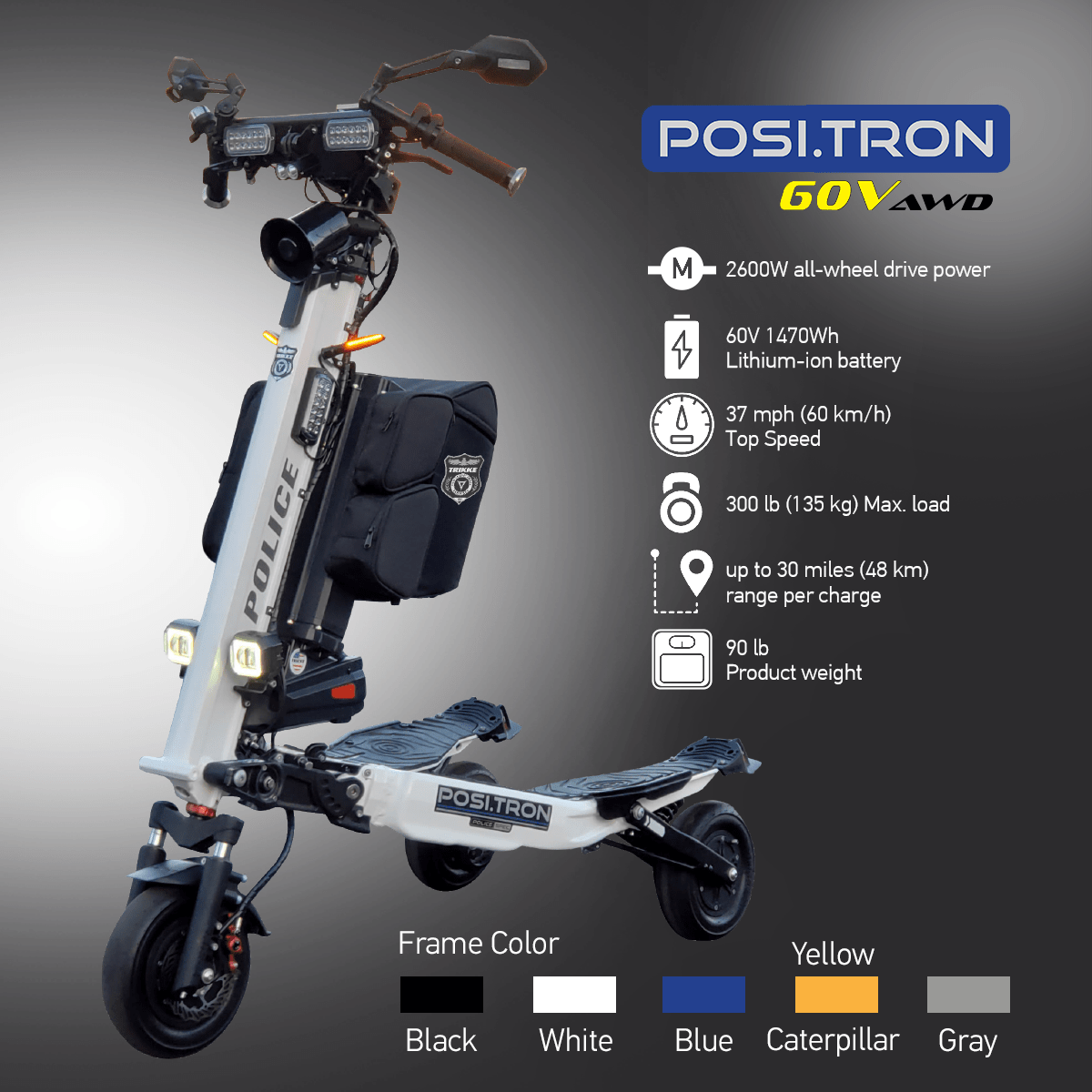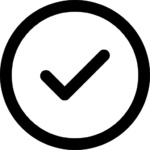 Stability
With the 3-point adaptative frame, the rider is in balance in all conditions, high/low speeds and at rest, no need to step on the ground at stops.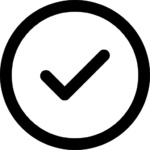 Elevated stance
1ft above nominal is a tactical advantage, allowing officers to see and be seen above the crowd, fences, parked cars and traffic.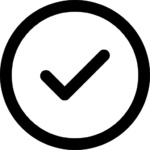 Green Mobility
Zero emissions, totally quiet. Lower operational cost: fuel, maintenance, depreciation, overall costs.