Add On Accessories:
– Emergency flashing lights. Your choice: red/blue, white/amber, red/white, blue/green, blue/blue
– Rear-view mirrors
– Gear bag
– Phone holder
– USB charger
Pechanga Resort & Casino
The Pechanga Resort Casino has one of the largest casino floors in the country totaling 200,000 square feet, larger than the MGM Grand in Las Vegas. They have been using the Trikke Defender for a couple years now to enhance their security patrols, maximizing their approachability, visibility and responsiveness.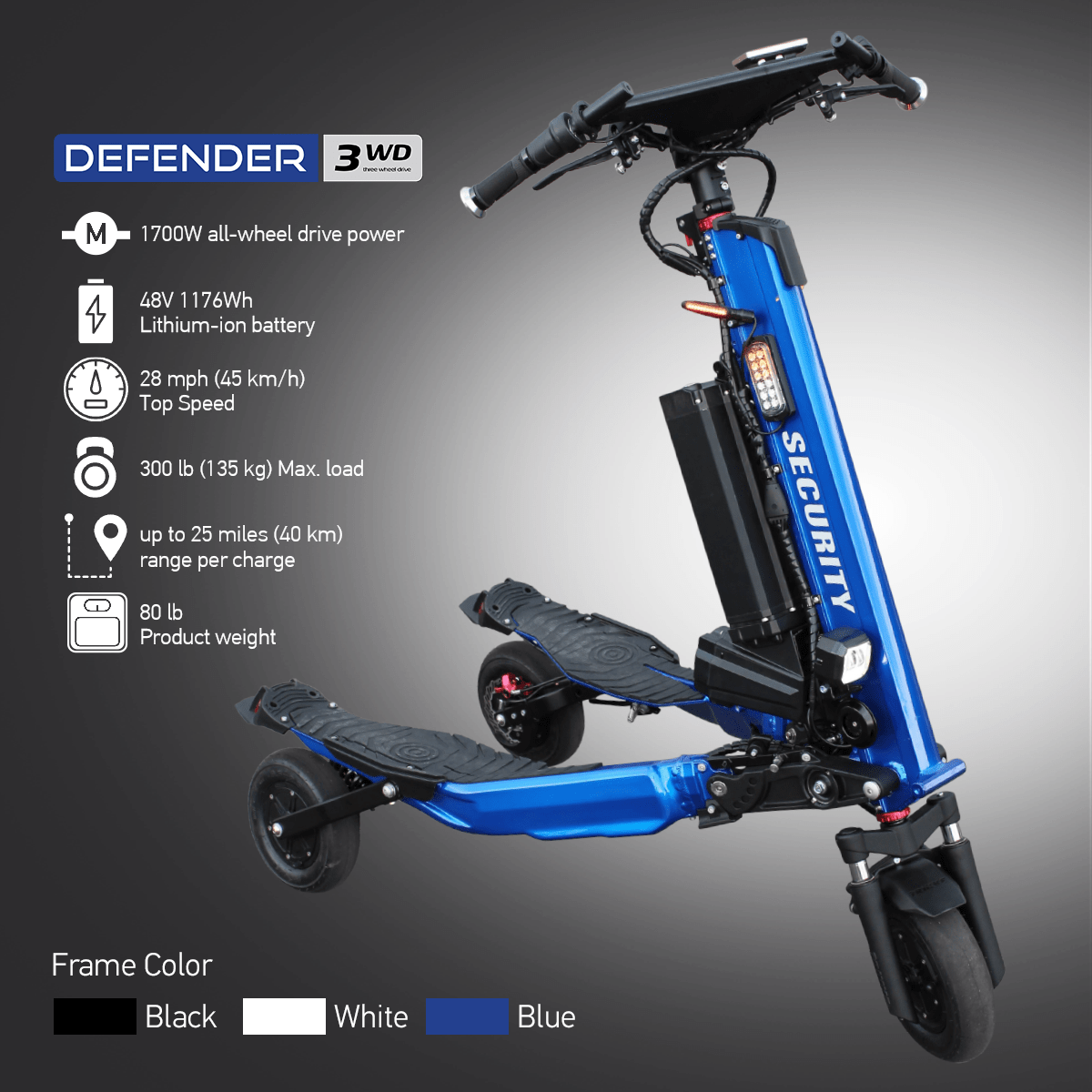 Stability
With the 3-point adaptative frame, the rider is in balance in all conditions, high/low speeds and at rest, no need to step on the ground at stops. 
Elevated stance
1ft above nominal is a tactical advantage, allowing officers to see and be seen above the crowd, fences, parked cars and traffic.
Green Mobility
Zero emissions, totally quiet. Lower operational cost: fuel, maintenance, depreciation, overall costs.