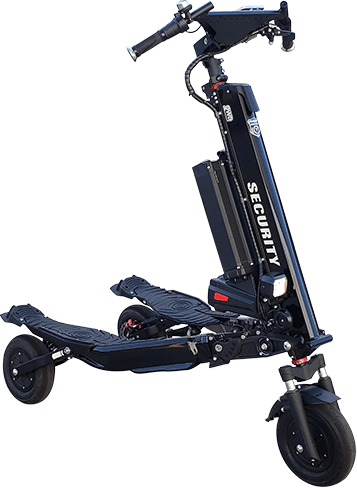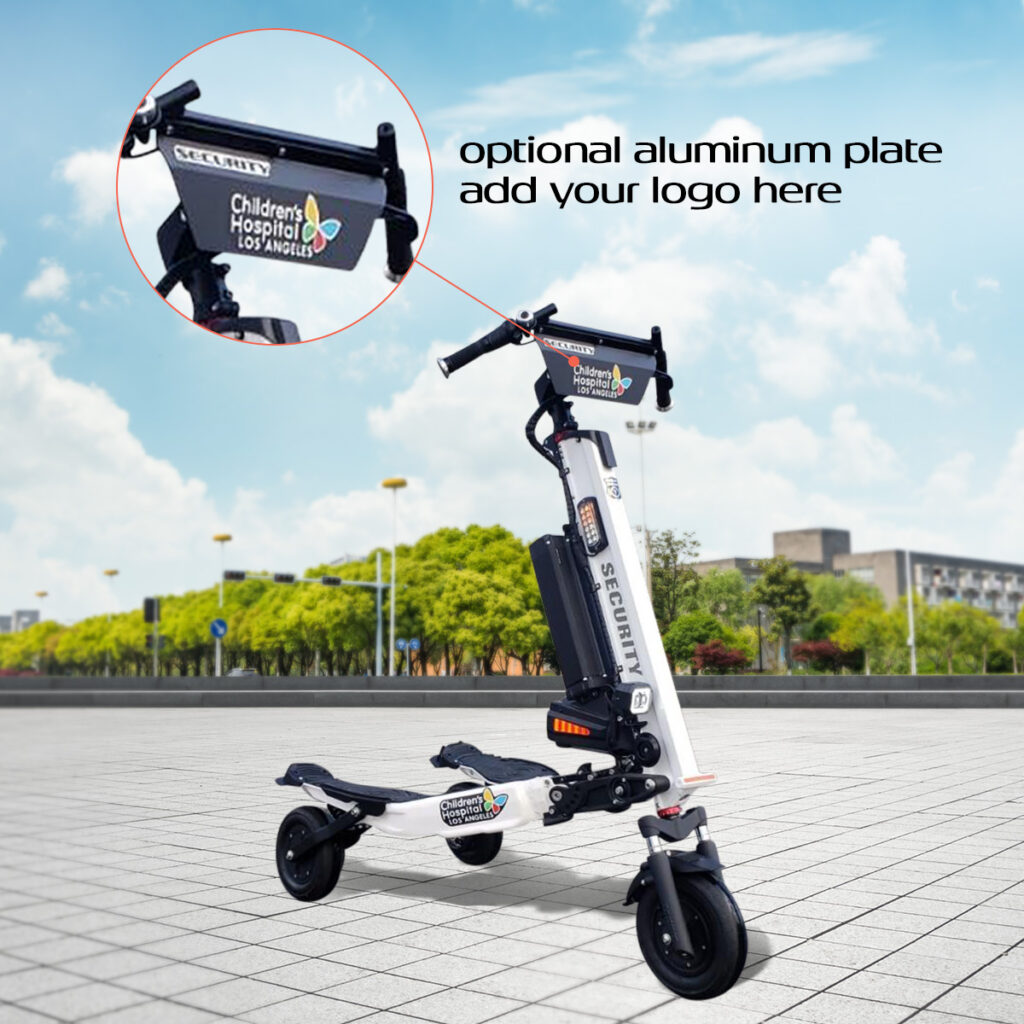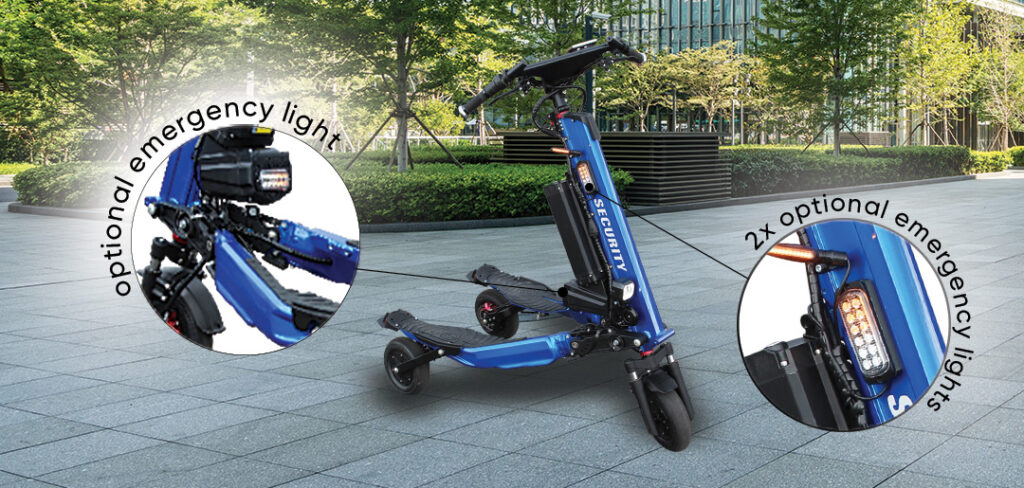 Add On Accessories:
– Emergency flashing lights.  Your choice: red/blue, white/amber, red/white, blue/green, blue/blue
– Rear-view mirrors
– Gear bag
– Phone holder
– USB charger
Children's Hospital Los Angeles
Children's Hospital Los Angeles is at the forefront of pediatric medicine, offering acclaimed care to children from across the world, the country and the greater Southern California region.  They have been using the Trikke Defender for over 4 years now serving as a great security tool  for achieving quicker response times.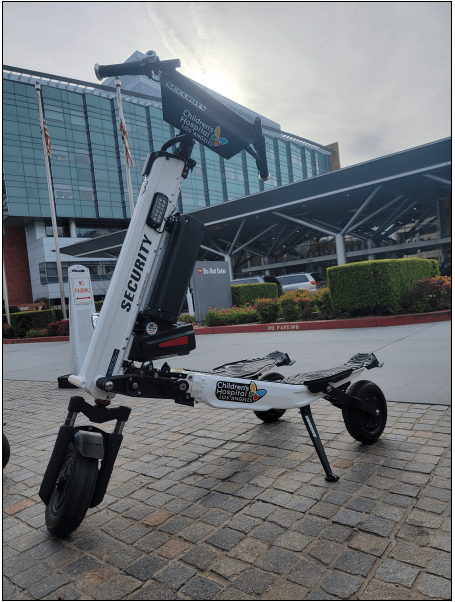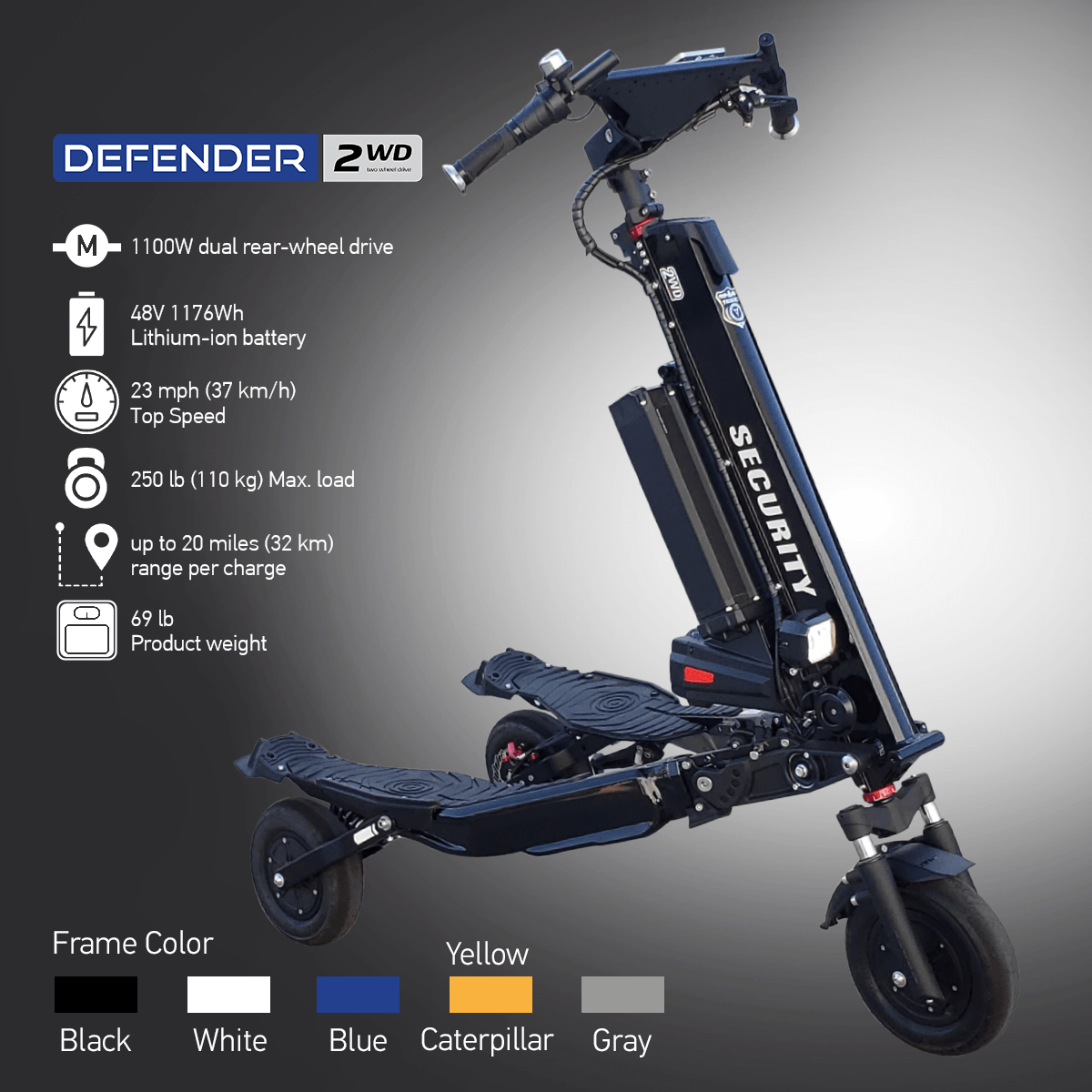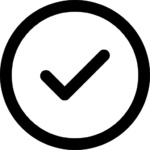 Stability
With the 3-point adaptative frame, the rider is in balance in all conditions, high/low speeds and at rest, no need to step on the ground at stops.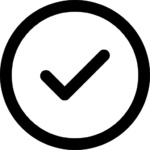 Elevated stance
1ft above nominal is a tactical advantage, allowing officers to see and be seen above the crowd, fences, parked cars and traffic.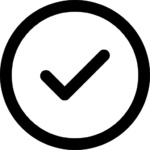 Green Mobility
Zero emissions, totally quiet. Lower operational cost: fuel, maintenance, depreciation, overall costs.