Trikke Tech celebrates the success of deploying this great professional grade, highest performing and most powerful electric vehicle, to Police Departments, Law Enforcement and Government across the nation.
The Trikke Defender is designed for patrolling applications including law enforcement, emergency services, private security, event management and more. It offers the ultimate in maneuverability and portability.
Trikke Defenders are powerful, stable, easy to use and thrilling to ride! You can even travel through doorways, hallways, elevators, and go up and down escalators.
The Trikke Defender gives officers and safety personnel a more formidable presence, higher visibility and superior command presence.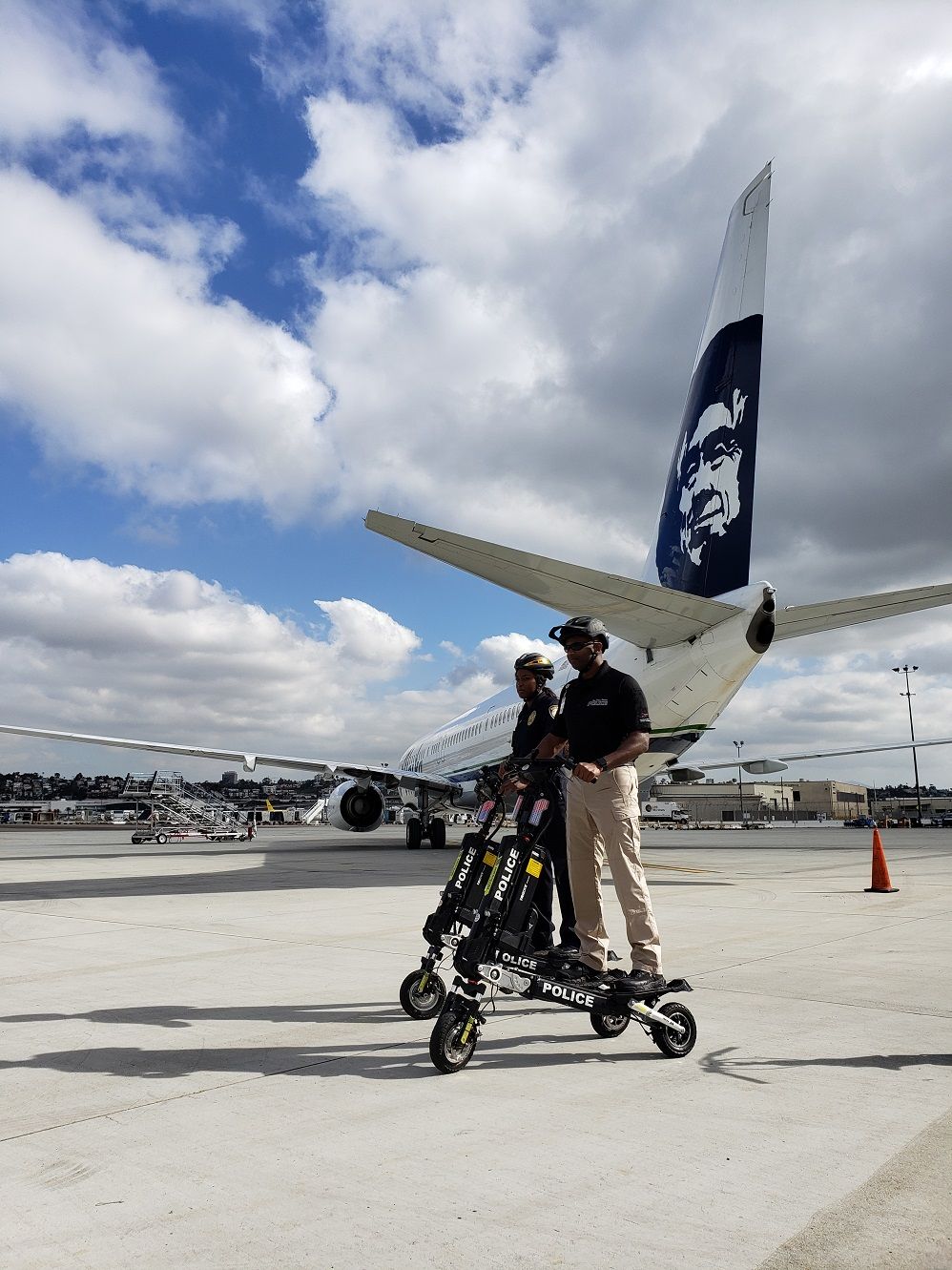 ADVANTAGES OF THE TRIKKE DEFENDER
Elevates professional presence
Faster response times
Increases visibility
Expands foot patrol/bike coverage area
Improves tactical advantage
Promotes community engagement
The TRIKKE Defender is the ideal solution for missions that require a more visible and obvious uniform presence. Details that require a rider to frequently mount and dismount the vehicle during a patrol and cover a large multi-terrain area will find this the ultimate choice.
The TRIKKE Defender outperforms the most expensive and highest rated e-bikes in the market with a superior and comfortable ride.