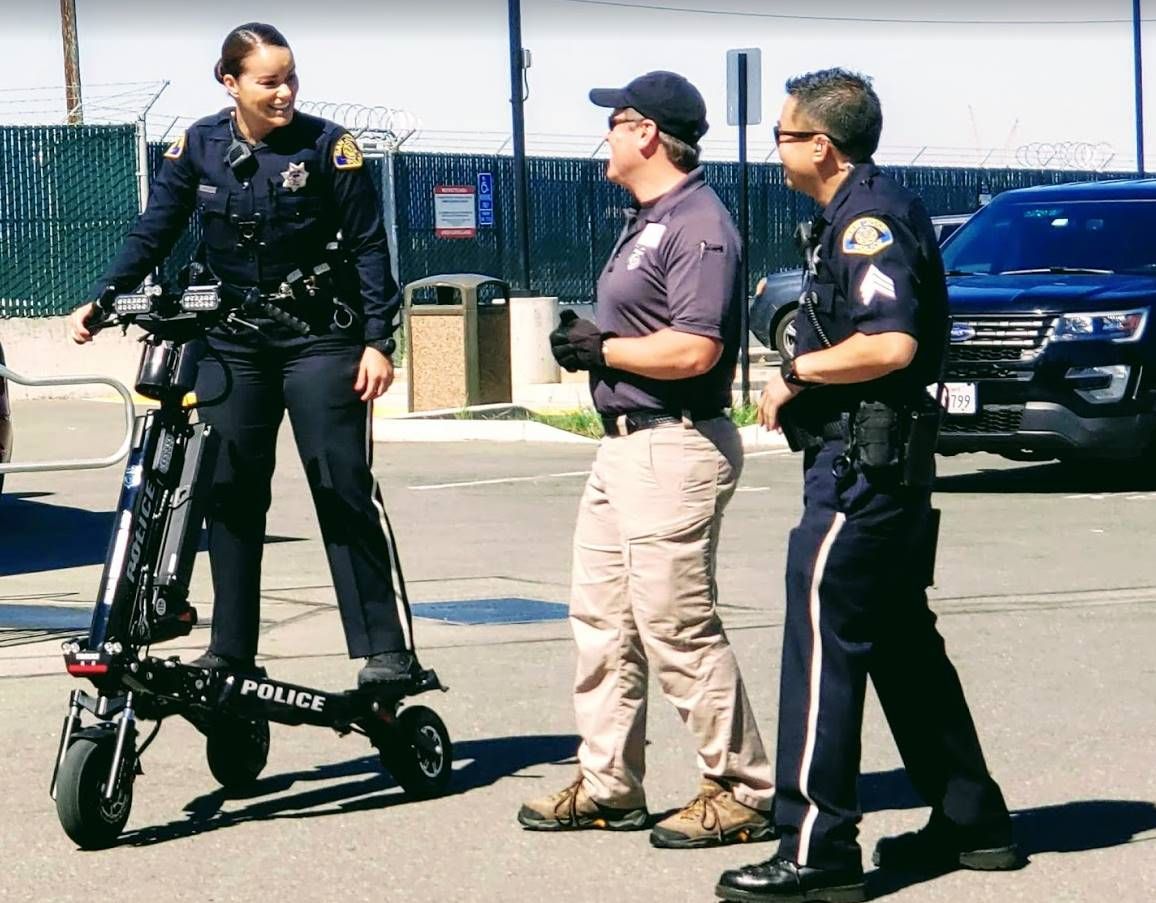 The advancement in battery technology has paved the way for a new generation of personal vehicles, and Trikke's technology stands out as an excellent choice for commercial and professional applications. Whether it's patrolling large indoor or outdoor areas where a car or golf cart is too cumbersome, or walking long distances is too tiring, Trikke's innovative design offers superior mobility solutions.
Personal vehicles have numerous uses in professional settings, and Trikke's sales team is constantly identifying new applications for their products. From law enforcement to security, from parking to city tasks, from large campuses to parks, and from EMS to the military, Trikke's products significantly improve human mobility wherever access, traffic, agility, and footprint are critical.
The increasing adoption of light electric vehicles presents a massive market opportunity, and Trikke's Defender and Positron models outperform competitors such as Segway, electric bicycles, T3 chariots, and golf carts. Trikke's products are quiet, clean, simple, and safe to operate, providing a comfortable and ergonomic ride while being low maintenance and highly durable.
Trikke Tech, with over 20 years of experience in developing and manufacturing products in the United States, caters to a wide range of clients such as corporations with large campuses, government agencies, hospitals, police departments, sheriffs, hospitality services, cities, transit, airports, universities, shopping malls, casinos, refineries, and many more.
If you have interest in representing our products in the USA or abroad, please fill out the form below and we'll contact you shortly.