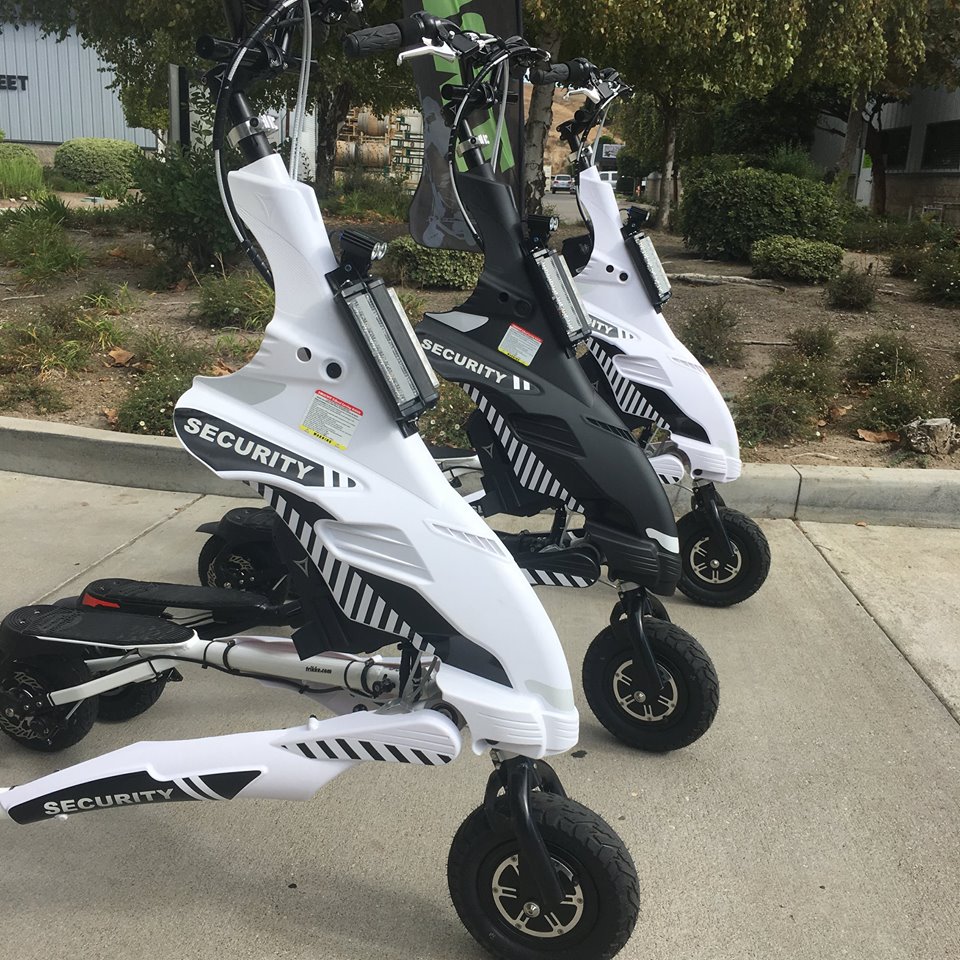 Front wheel-drive, 700W motor
Powered by quick-swappable 48v 11.25Ah li-on battery.
Dual rear disc brakes
Up to 20 mile range
16mph top speed
Patroller Plus offers and affordable mobility solution to your needs that increases productivity, improves efficiency and reduces expenses.
The most versatile portable, sustainable patrol vehicle in the market. Flexible mobility and quick response times can be achieved simultaneously. It allows access to areas where patrol cars cannot go, providing enhanced police presence and protection.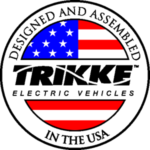 "The Trikke is easy to maneuver indoors and outdoors. It is awesome for changing perceptions of safety and security presence. Patients, visitors and staff all smile when I conduct patrols on the Trikke."
Santiago ChambersManager of Safety and Security, Children's Hospital of Los Angeles
"It's enjoyable to ride".
"The comments have been extremely positive. The most common statement is how much better they think it is than the current T3's. You can buy a small fleet of these for the cost of one T3."
"People moved out of the way for the Trikke far more readily than being on foot or on a bicycle."
Sacramento Airport Sherriff's Department
"I personally prefer the Trikke because it goes faster than I can ever pedal," said Lewis, who is a member of the bike unit. "Also, when deploying on a bicycle there is always a possibly that I may have to engage a suspect to successfully take him in to custody. On a Trikke you simple dismount and contact the suspect having exerted zero energy trying to catch up to them – this in my opinion puts me in a position of advantage." Turlock Police spokesperson Officer Mayra Lewis.
Turlock Police Patrol
Population: 70,365